Nyhed - Godt Bryg Dobbelt Øl
Odin Bryggeri - Dobbelt Øl
Taste local Danish beer history
The name double beer was used when the beer was to be twice as good. We have brewed with double up of all good and the result has been a dark, full-bodied and strong beer with more alcohol and taste and a nice residual sweetness.
This full-bodied malt-driven beer is very suitable for or as an ingredient in winter food. Especially simmer dishes, dark meats and strong cheeses. It looks best in a glass with a stem.
The story behind this beer
We are going to Viborg, where the brewing of all of Denmark's beer history begins. It was in 1932 when Odin Brewery as the first large market town brewery moved into Store Sct. Mikkels Gade 7 with brewer Chresten Olesen at the helm.
In the beginning, it was mostly household beer that was brewed, but later other and stronger cases also came into the beer anchors. Odin was the first brewery in Denmark to start brewing the new Bavarian beer. And it is also from here, among other things. knows "Beer with a stick".
Namely hot beer served with a shot of rum and candy, which you could sit and stir around while your thoughts rose into the air along with the scent
Gold was found under the floor of the old Odin Brewery. It happened in 2019 during a modernization of the building, where seven beers from 1906 were found. Some of them still filled. It is from here that we have taken inspiration for Double Beer from Odin, which was one of the beers found. So that the spirit of the brewery's heyday can live on in the bottle. The label has been inspiring for the entire "Good Brew" series. It dates from the beginning of the 20th century, but is still considered one of the most beautiful in Danish beer label design.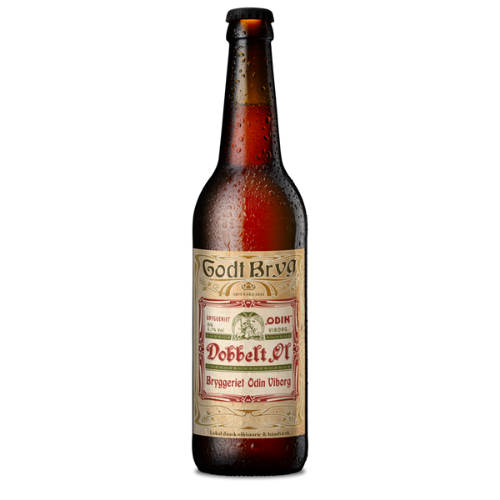 ---
The Danish consumers demand locally easy-drinking beer that can offer "a little extra" at a reasonable price. With this series of crafted mainstream beers, they get just that.
A taste journey back in time
---