Personaleøllen
- Support the local
Royal Unibrew launches a new beer that will create joy and strengthen the unity in a bloody industry.
Soon, the country's restaurants will reopen, and when that finally happens, it will be with a new beer from Royal Unibrew on the menu. The beer is called Personaleøl and is a tribute to the employees in the restaurant industry, who have been at home for a long time and have missed both the guests and each other.
75,000 Personaleøl has been brewed, and the beer is an unfiltered, organic lager. The purpose of this beer is to create value for both restaurateurs, staff and guests, who will each benefit from the initiative.

The industry stands together
The idea behind the Staff Beer is to ensure extra earnings for the restaurateurs every time they sell it to their guests. This extra income is used at a staff party where the unity is strengthened.
Under Corona, Royal Unibrew has had a special focus on supporting the local restaurateurs. In the summer of 2020, they launched the campaign "SammenSammen - Støt den lokale".
After another shutdown, it's time again to stand together and support the local and this time with the Personaleøl.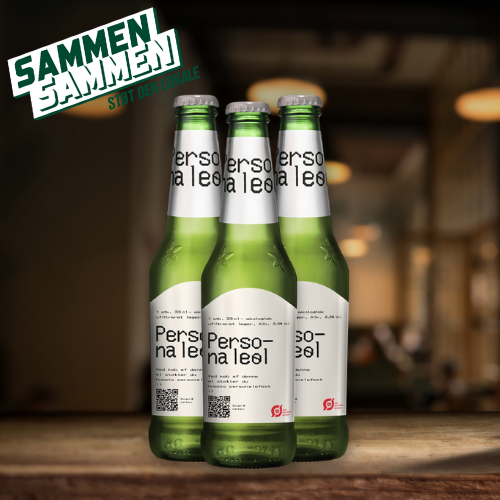 ---
Are you also ready to reopen and does this sound like something you want to know more about?
Then contact your district manager for more information.