Albani Bryggeriet - 1859
Taste local Danish beer history
Close to the original under-fermented lager beer. This lager beer is a bean stronger and fuller than e.g. Horsens Mørk Lager. A perfect example of the new under-fermented lager beer of the time. If it was toasted on the opening day, it was most likely a beer of the same type as 1859.
Albani 1859 is a lager beer where malt and hops are in perfect balance. It is both full-bodied and tasty, and is now, as then, a bean stronger than other normal lager beers. It is suitable for the hot lunch kitchen and meat dishes in general. Poured into a glass on foot.
The story behind this beer
Theodor Ludvig Schiøtz was one of the most visionary brewmasters of his time. To him, nature and beer-brewing were divine in themselves. He founded Albani in Odense in 1859. A brewery of impressive dimensions with deep cellars, plenty of storage space and easy access to ice and water from the river. From here, ice was harvested in the winter, which could keep the cellars cool until well into the year.
Schiøtz was a sublime brewer, but also an idealistic human being. Eg. he gave equal pay for equal work to men and women. All the employees were insured and then he was known for his tablets. Here, good food was paired with carefully selected beers.
Albani has over time taken an active part in life in Odense. Has i.a. laid out 'Fruens Bøge', the story goes that Schiøtz himself planted the trees. Albani has been a part of inns, dining rooms, pubs and other fine places since 1859. Here good food was paired with carefully selected beers. Maybe a beer of the same type as 1859.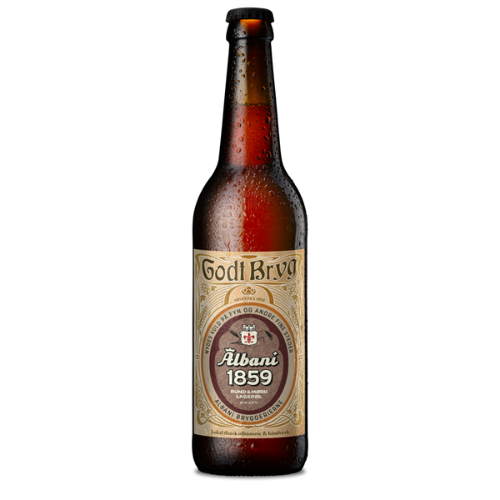 ---
Danish consumers demand locally easily drinkable beer that can offer "a littleextra "at a reasonable price.
With this series of crafted mainstream beers, they get just that.
A taste journey back in time
---