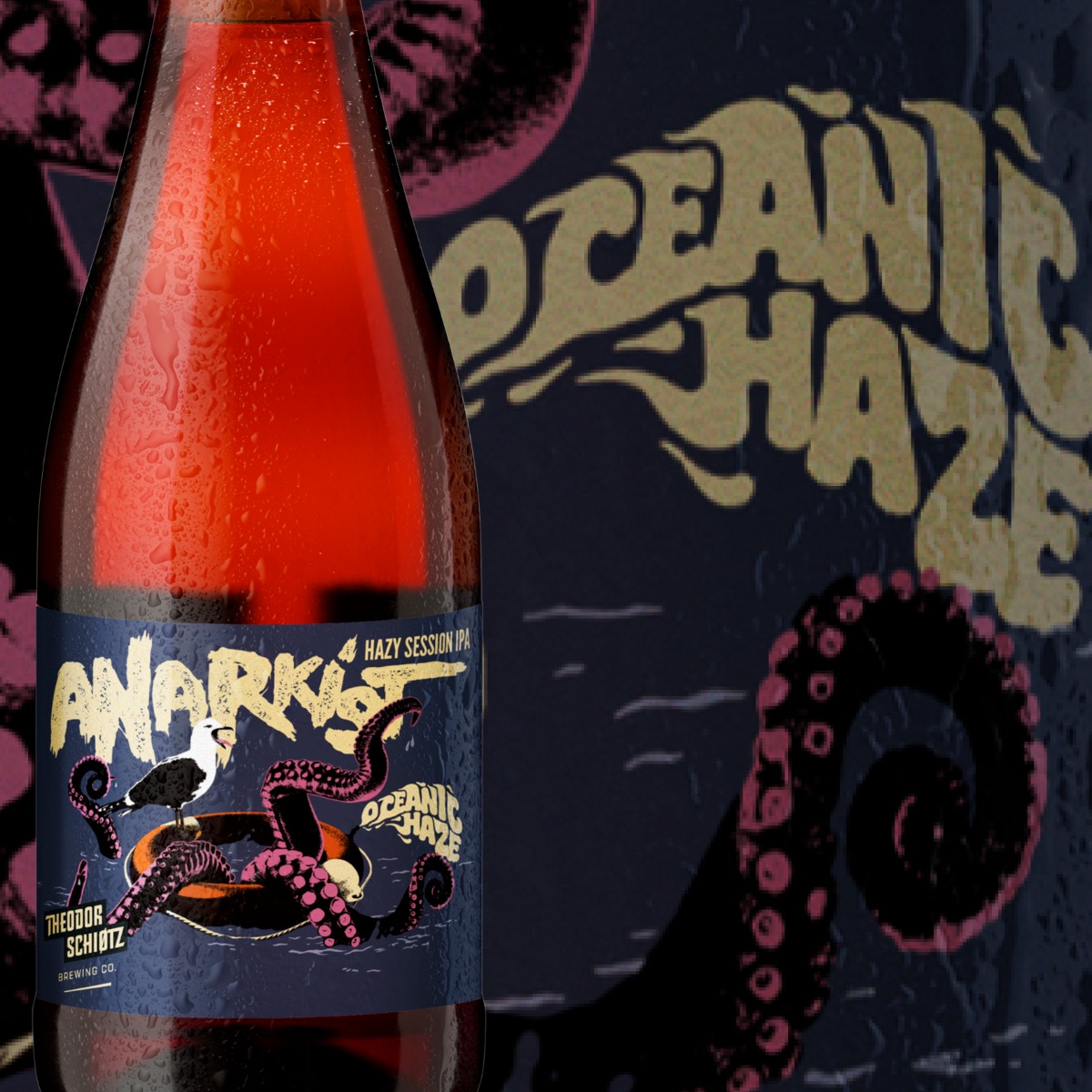 NEWS! Anarkist - Oceanic Haze
Anarkist - Oceanic Haze
With Oceanic Haze, we have brewed a fruity IPA with a focus on hops from a particular terroir. This time we have picked the best hops we could find from Oceania. Nelson Sauvin (NZ), Motueka (NZ) and Galaxy (AU) provide a complex aroma with notes of white wine grapes, peach, tropical fruits, citrus, lime and melon.
The alcohol percentage is moderate to make room
to the unfolding of the hops. The beer is refreshingly bubbly with a good fullness and balancing bitterness.
APPEARANCE: Cloudy (Hazy) and juicy yellow, with a strong but fast
disappearing foam head due to the high concentration of hop oils.
FRAGRANCE: Intense and complex hop aroma with citrus / lime, tropical fruits and stone fruits.
TASTE AND MOUTHFILL: Juicy and fruity with a clear refreshing
bitterness. Soft and creamy balanced out of a cleansing bitterness.
FOOD MATCH: Good for fast food dishes like burgers, tacos and more
food that is salty and fatty.
OVERALL: Full-bodied and creamy IPA despite the low alcohol percentage. Intense
hop aromas with tropical notes.