KISSMEYER PASSION - Passion Pale Ale
Kissmeyer Nordic Passion Pale Ale
A unique and personal pale ale with a distinctive hops, solid malt base and a fruity aroma and taste, complemented by a discreet, yet distinct, Nordic touch.

Kissmeyer Nordic Passion Pale Ale was born in 2013 at Beau's All Natural Brewing Co. in Ontario, Canada.
It was important for the Canadian brewery that the beer expressed the 'soul' of Kissmeyer's beer, which was expressed in the Nordic character that the addition of rose hips, cranberries, heather, porcini and juniper contributed.
The beer is unfiltered and appears amber with a fine, white foam. The taste is characterized by the distinctive hops, followed by a slightly fruity and solid malt sweetness, which is rounded off with a noticeable, herbaceous spicy touch.
Kissmeyer's Passion Pale Ale has been a huge success on the other side of the Atlantic, so it's with great pleasure that we can now welcome it in Kissmeyer's Adventure series.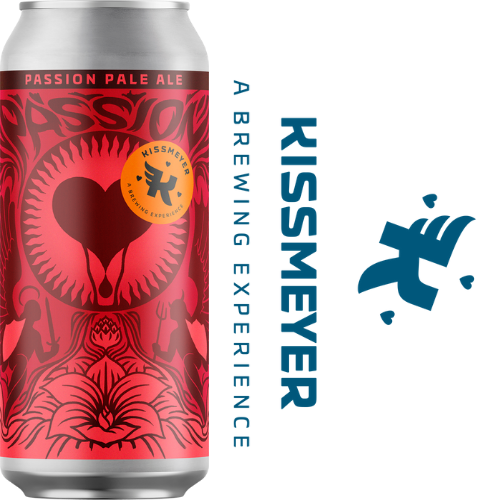 ---
Anders Kissmeyer belongs to the absolute elite of the world's brewers. In 2011, he was named the best active brewer in the world, and leading Danish beer writers have called him the 3rd most significant brewer in Danish brewing history.
---