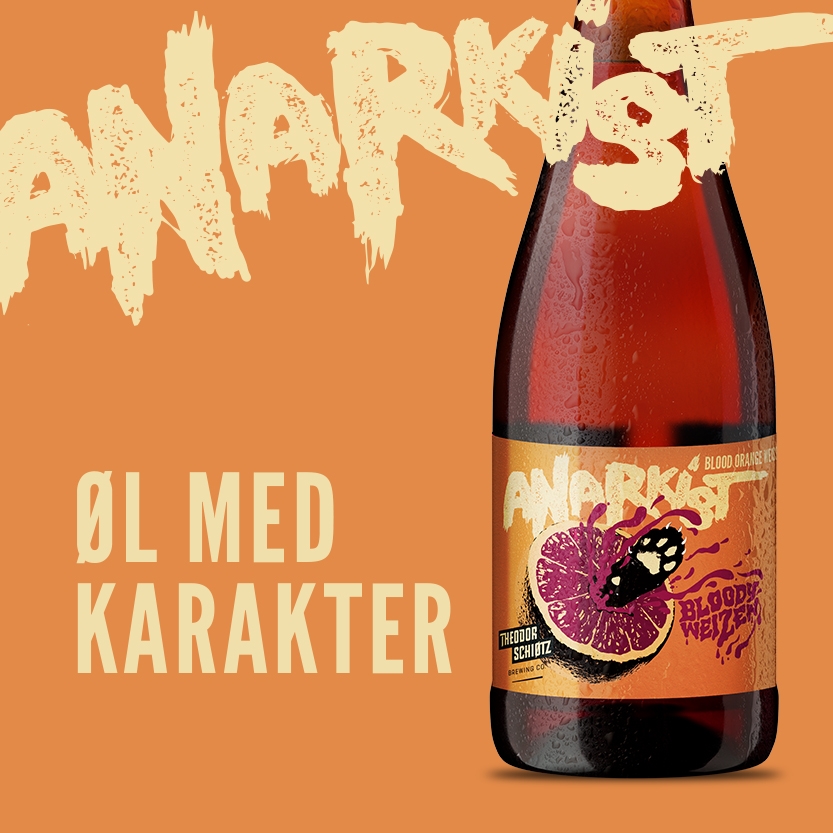 CRAFTS, TRADITION AND NEW ANARCHIST BEERS
Theodor Schiøtz Brewing Co. has launched two new beers for the Anarchist series.
European Haze is a hazy New England style session IPA with a slightly lower alcohol percentage than normal IPAs, but still with plenty of tropical fruit character and freshness in scent and flavor. The beer is silky, refreshing, fruity and there is plenty of hops - perfect for barbecues, roasted pork and Mexican cuisine. And as something new, we have only used European hops.
The other news is a wheat beer.
Bloody Weizen is our take on a beer that takes the best from traditional wheat beers, and merges it with fruity hop character of modern IPA. This wheat beer is brewed with a large amount of blood orange which makes the beer fresh, light and extra fruity.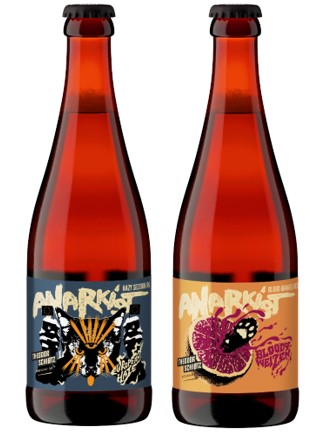 TRENDS
Anarkist is a series of craft beers where the brewers at Theodor Schiøtz Brewing Company - Royal Unibrew's specialty brewery - have unleashed their passion and creativity in the pursuit of creating a range of beers that challenge what is expected.

The idea behind Anarchist is to break down the conventions completely. It is a series of beers, born out of the attention to detail. Right down to the smallest petitesses, both in terms of brewing the beer, but also largely around the visual expression, which is significantly different from anything else we have created before.